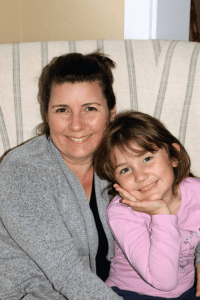 We believe that by putting our cleaners first, they can wholeheartedly focus on providing excellent service. Meeting both clients' and cleaners' needs empowers peak performance, ensuring a joyous and harmonious experience for all.
Hi! I'm Rosi Barbosa, the owner of San Diego Housekeeping Corp. I'd like to tell you about our company. I believe our team operates based on several core values:
Communication – We love to communicate so we can understand each other and the people around us.
Integrity – We are honest and transparent, and we believe integrity is the best policy.
Flexibility – We change when circumstances change, and we are open to new things.
Organization – We organize our lives to honor time. We are always on time to avoid delays as we respect people's time.
Problem-Solving – We are excellent at resolving issues and taking on challenges.
My story. I came to San Diego 11 years ago to study English to help with my degree in Public Relations back home in Brazil. During my first month here, I started working as a cleaner, helping a friend who already had a cleaning business,. I learned everything I know from her. I am very appreciative to her for everything she taught me. Otherwise, I could not be where I am today. Later on, I met the future father of my beautiful daughter, Laura.
When Laura was born, I tried to go back to college, but unfortunately, things did not work out, since she was a baby and I did not have enough money to pay for a babysitter, so I had to quit to go to college. I had the idea to clean houses since that was something I loved to do, and I could make some money while my husband at the time watched Laura.
I got my first clients on Facebook on Point Loma Connections. Then my first clients referred me to their friends in Lá Jolla and Point Loma. When I had enough clients, I was able to pay for daycare. Then with more new clients, things just got better. After a short period of time, word of mouth just went crazy, and I decided to open San Diego Housekeeping Corp.
Opening my own business was the best decision. It gave me financial freedom. I am so thankful to my first clients, Nick, James, Edda, and Libby. Without them, I would not be able to be here.
My business is everything to me, I am so proud of each and every small thing that I conquer with my business and cleaning my clients' houses. I feel I am making a difference in each of my client's lives. I like to think that by cleaning their houses, I am not just cleaning, but I am bringing quality to their lives and giving time to them to be able to spend more time with their family and enjoy life in a clean house.
What "success" means to me personally. Success!!! I think my life is a success. 11 years ago, I arrived with words written on my hand because I did not know I single word in English. Even when I met my daughter's father and his family 8 years ago, they could barely understand my English. Also, most of my first clients, in the beginning, did not understand my English, but they all understood how in love and proud I was for life and what I was doing with my business. Little by little, my English got better. Because of that, I think my life is a success. Being an immigrant with no family in a different country and a different culture is not an easy job, but I believe I am doing it well.
At San Diego Housekeeping, our mission is to efficiently clean your house, granting you more
family time. We prioritize your unique needs, understanding that each client is different, while also supporting our cleaners with sustainable employment. By putting our cleaners first, they can wholeheartedly focus on providing excellent service for you. We believe that by meeting both clients' and cleaners' needs, we create a happy and harmonious experience for everyone
involved.
Reach Out! We'd love to hear from you!